Liquid Pump, ADP, Gas Compressor and Others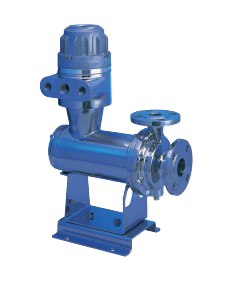 Product name
SGM series
Nikkiso Non-seal pump
Description
This is Nikkiso's liquid pump used for refrigerant liquid forced circulation type cooling system. Integrating pump and motor created seal-less pump with no leakage. We have low- to high-volume pumps corresponding to fluorocarbon, ammonia, and other diverse brine. Inquire with the Valve Division (Sales Department) after checking the content below when ordering.
[Check items]
Fluid name
Flow rate (㎥/h or L/min)
Head (m)
Temperature (℃)
Specific gravity
Viscosity (mPa·s)
Voltage (V)
Frequency (Hz)
[Contact]
Valve Sales Department Phone: +81-3-5904-9953 Facsimile: +81-3-5904-9954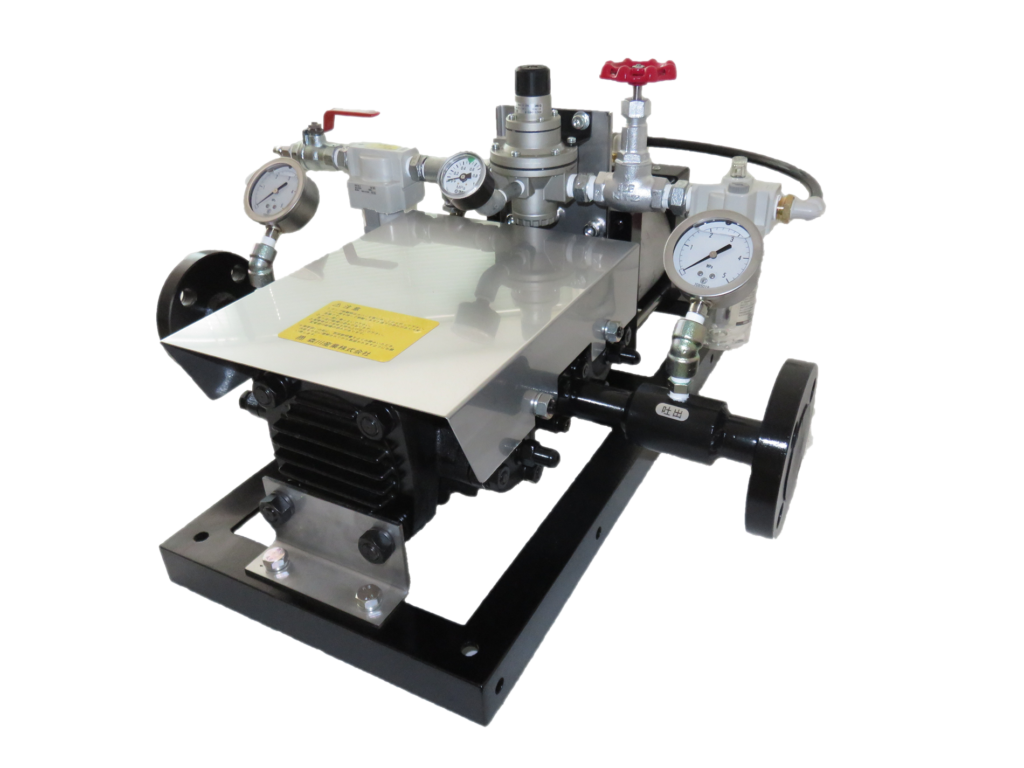 Product name
ADP(Air drive pump)
Description
The air drive pump ADP uses pressure for air compressor, etc. to boost and discharge liquid. Using air as driving source makes it completely explosion proof. Discharge and pressure are easily controlled without using electricity. The pump is used mainly for receiving and easy filling of LP gas and freon, etc., for cleaning parts, and for pressure resistance airtight test for high voltage equipment.
[Contact]
Valve Manufacturing Department Phone: +81-26-272-4592 Facsimile: +81-26-272-0380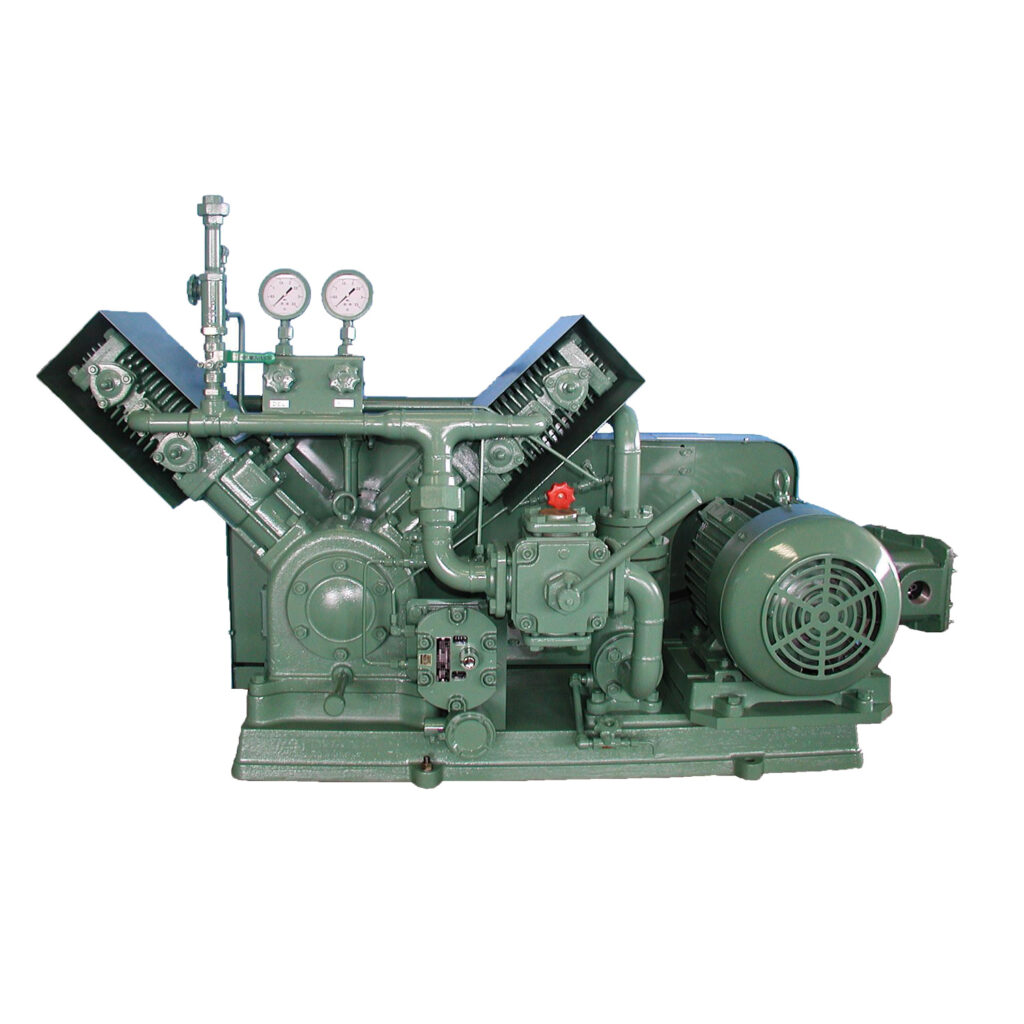 Product name
MGC
MORIKAWA Gas compressor
Description
MORIKAWA gas compressor is equipment for filling LP gas from tank lorries into storage containers, etc. In addition to use for LP gas, this compressor can also be used for ammonia and freon. It is not single-acting but double-acting, which makes it extremely efficient with effective movement of top and bottom surface of piston decreasing rotation speed.
[Contact]
Valve Manufacturing Department Phone: +81-26-272-4592 Facsimile: +81-26-272-0380
Product name
Flexible tube for refrigerant
[Completely made-to-order product]
Description
This is a flexible tube for refrigerant. This product is a completely build-to-order product. When ordering, please provide us with diagrams for smooth operation. Diagrams can be simple, hand-drawn pictures. We will check with you about detail information. Check the content below and inquire with the Valve Division Sales Department.
[Check items]
Example of volume and target: xx, compressor
Example of type of connection on both ends: Flange or copper socket
Flange size: RTK20A, ATK20A, etc.
Male on one side, female on one side, etc., both side male, etc.
Example of length, full length, length between fittings: xx mm
Example of refrigerant used: R410A, etc.
Example of pressure used: Maximum pressure used x.x MPa
Example of range of use temperature: xx ℃ to xx℃
Example of use: For vibration absorption, etc.
[Contact]
Valve Sales Department Phone: +81-3-5904-9953 Facsimile: +81-3-5904-9954